ABOUT TCI GROUP
COMMERCIAL REAL ESTATE
Download our informational flyer here.
​TCI Group is the first and largest commercial real estate group in the Tri-Cities region of Upper East Tennessee and Southwest Virginia. Our team of expert, knowledgeable brokers is experienced and skilled in every facet of commercial and industrial real estate, drawing on a vast network of affiliations to provide comprehensive real estate services. Specializing exclusively in commercial properties allows us to focus our efforts where it serves our clients best — office, retail, commercial, financial, medical and industrial properties.
REGIONAL LEADER:
The TCI Group consists of two independently owned agencies: The Jerry Petzoldt Agency with two offices in Tennessee – Kingsport and Johnson City; Lowry & Foster, Inc. with one office in Bristol, Tennessee. We maintain a combined average of over 250 property listings represented by 10 agents, several holding dual state licenses in Tennessee and Virginia.
The National Association of Realtors has honored Jerry with the status of Realtor Emeritus in recognition of 40 cumulative years of membership and contributions to the real estate profession. Other honors include one of the top 101 most influential people in the state's commercial real estate industry for five consecutive years by Business Tennessee magazine. Petzoldt was also awarded the TechStar Champion Award by the Northeast Tennessee Technology Council (NETTC) for his contribution to regional development and service to the technological community.
Jerry Petzoldt and the TCI Group-Jerry Petzoldt Agency led the regions commercial property sector by spearheading the establishment of a Commercial Multiple Listing Service (CMLS) at the Northeast Tennessee Association of Realtors (NETAR). This data exchange shares commercial property listings not only with area commercial brokers but also through many associated commercial information exchanges.
Membership in multiple national, regional and local associations including National Association of Realtors (NAR), Northeast Tennessee Technology Council, Johnson City Chamber of Commerce, NETWORKS Sullivan County Partnership, and Kingsport Chamber of Commerce.
Comprehensive Marketing –

Property Signs – our regionally recognized and highly visible property signs and banners.
Online Technology – We incorporate our property listings via our website with most major commercial property websites including NETAR Commercial Multiple Listing Service, Catylist, Commercial IQ, and Loopnet. We also share our property listings with many city, county and regional economic development group websites, along with local media and regional interest sites. We also maintain an online presence in social media including Facebook.

New in 2016, TCI Group is now offering Business Broker Services. Business brokerage focuses on helping business owners maximize the potential selling value of their business and exit their business in a planned manner under the optimum selling price and terms.
Commercial Property Services:
Retail, Office, and Industrial Property Sales and Leasing
Land Sales and Leasing
Retail, Office, and Industrial Property Site Searches
Build-To-Suit and Existing Facilities Evaluation
Investment & Development Counseling
Development Land Acquisitions
Tax Free Exchanges
Broker Price Opinions
Business Brokerage
Other Services
Market Profiles and Trends
Regional Commercial Property Sales Data
Housing and Retail Sales Trends
Economic/Demographic Statistics
Partial Client List
Eastman Chemical Company
Holston Medical Group
First Tennessee Bank
Wellmont Health Systems
Aldi
Capital Bank
TriSummit Bank
Eastman Credit Union
Advance Auto
Mountain States Health Alliance
Johnson City Chamber
TruPoint Bank
BAE Systems/US Army
Bank of Tennessee
Walgreens
Popeye's Chicken
First Community Bank
American Red Cross
Starbucks Coffee
Tractor Supply
Ultimate Shine 3 Minute Car Wash
Longhorn Steakhouse
City of Kingsport
Taco Bell
Verizon
Region's Bank
Aspen Dental
Pizza Hut
Lowe's
Wendy's
Featured Drone Video Tours
Success Stories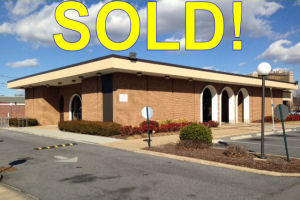 Andrew Johnson Bank New Owner of Mountcastle Bank Property!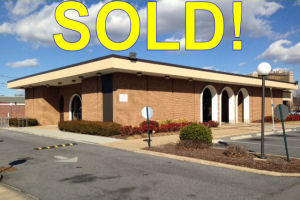 This highly desirable bank location is now under new ownership. Congratulations to Andrew Johnson Bank and to Jackie Hewitt who listed and sold this property within one month!
Sunset Commons Office Suite Leased!
Suite 103 has now been leased. Charlie Dotson was instrumental in the successful lease of this office space in Johnson City.
SOLD! This 2-story commercial building sits on nearly one acre...
SOLD! This 2-story commercial building sits on nearly one acre fronting West Market Street between Johnson City and Jonesborough. Glenn Perkins brokered this property sale. #TCISuccessStories
Ross Carter Medical Office Building in Duffield under new ownership
Ross Carter Medical Office Building in Duffield under new ownership. David Prince and Gary Sproles partnered in this successful sale.
Now Leased! Well maintained warehouse situated in the popular...
Now Leased! Well maintained warehouse situated in the popular Brookside Industrial Park in Kingsport has been leased by Jackie Hewitt. #TCISuccessStories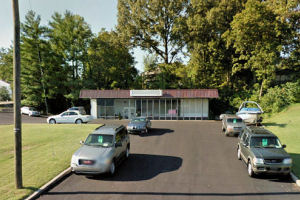 Great West Stone store now leased!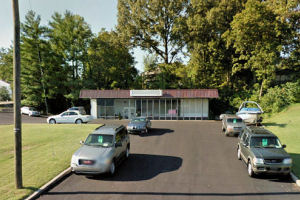 Nice Stone Drive frontage and high visibility location for new tenants! David Prince listed and leased this super commercial corner.