Charlie Dotson : FMA, MCR, Affiliate Broker
Phone: (423) 773-6234
Email: dotson@tcigroup.com
Charlie's Listings: http://tcigroup.catylist.com/listings/agent-11898523
Charlie Dotson is a regional partner with the TCI Group- Jerry Petzoldt Agency, LLC. He has comprehensive commercial real estate experience including facilities management, site selection, design, project management, and master planning. He is well versed in leasing, designing and managing facilities such as offices and laboratories. Mr. Dotson has participated in the site selection for manufacturing facilities. He understands the importance of the environmental assessment process. Mr. Dotson is licensed to practice commercial real estate in Tennessee and is anxious to assist clients in the expansion of retail, commercial and industrial growth in the greater Tri Cities region.
A Kingsport native Mr. Dotson was Manager, Corporate Real Estate at Eastman Chemical Company and acquired vast international experience having handled projects in Asia Pacific, Latin and South America, and Europe as well as domestic and local experience while acting on behalf of Eastman.
Mr. Dotson is a graduate of Tusculum College. He has written articles for facilities publications and has been a speaker at conferences. He was awarded the 2008 Impact Award by the Kingsport Office of Small Business Development and Entrepreneurialship (KOSBE) for his impact on making small businesses successful. Mr. Dotson was Chief Manager and owner of Global Integrators, LLC, which provided master planning, site selection, design and project management services to corporate clients with emphasis on international projects.
Mr. Dotson is a member of and is certified as a Master of Corporate Real Estate (MCR) by the National Association of Corporate Real Estate Executives (NACORE), a Certified Facilities Management Administrator by the Building Owners and Management Institute (BOMI), an active member of the International Development Research Council (IDRC), National Association of Realtors, and Northeast Tennessee Association of Realtors – Commercial Member.
A Kingsport native, Charlie has been an active participant in service organizations in Kingsport. He has served the United Way, Kingsport First Night, Kingsport Tomorrow and has participated with area economic development leaders to further the business expansion in the area. He is a firm believer in regionalization.
Featured Drone Video Tours
Success Stories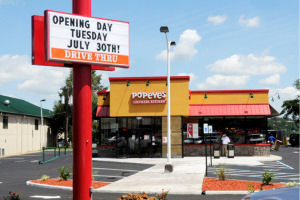 New Popeye's of Johnson City Now Open!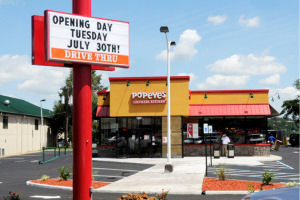 Former Dairy Queen Property Sold! Gary Sproles was instrumental in the closing of this site bringing the first Tri-Cities Popeye's to this location.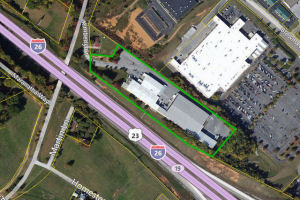 Excellent Industrial Property Now Sold!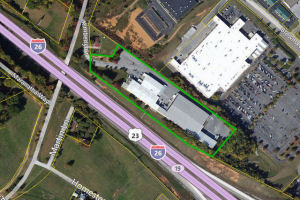 Excellent Interstate 26 visibility and access with this 116,000 sq. ft. light industrial facility on 7.35 acres in Johnson City. Jerry Petzoldt contributed to the successful sale and subsequent lease of this commercial property.
Excellent commercial condo in downtown Kingsport has now sold. Jackie...
Excellent commercial condo in downtown Kingsport has now sold. Jackie Hewitt brokered this successful sale. #TCISuccessStories
Applebee's Sold! Congratulations to Gary Sproles for his...
Applebee's Sold! Congratulations to Gary Sproles for his participation in the recent sale of a 5,042 SF restaurant in Brusnwick, GA. #TCISuccessStories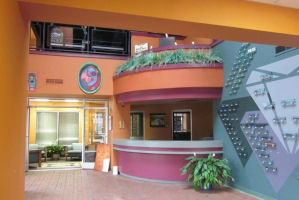 Unique Downtown Kingsport Office now leased!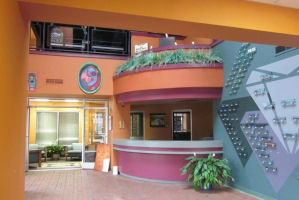 Located at 140 W. Main, this stylish suite was listed and leased by Jackie Hewitt.
Summer-Taylor now new owner of former Mize Farm & Garden Property at...
Summer-Taylor now new owner of former Mize Farm & Garden Property at State of Franklin Road and West Watauga. Jerry Petzoldt was instrumental in the closing of this excellent corner property. #TCISuccessStories