Jackie Hewitt : Broker
Phone: (423) 292-1000
Email: jhewitt@tcigroup.com
Jackie's Listings: http://tcigroup.catylist.com/listings/agent-11893118
Joining the TCI Group-Jerry Petzoldt Agency in 2002, Jackie Hewitt's consistent priority has been on clients. Jackie's career and her ability to develop strong relationships with those she represents have been key to her continued success. She retains a keen interest in the regions real estate market and remains abreast of economic and market trends.
Jackie brings an international dimension to the organization. She applied her 15 years of real estate experience in the United Kingdom to the group's operations in the Tri-Cities region. Born and educated in Surrey, England, Jackie pursued an early career in business administration for a London law firm before moving into real estate. Her experience includes the traditional residential market where she worked for a national brokerage firm. Before leaving England she was regional Sales Manager for a major commercial property developer specializing in land acquisition, design and construction of executive homes.
She is a member of National Association of Realtors, Northeast Tennessee Association of Realtors – Commercial Member.
Among the more challenging yet rewarding transactions Jackie has seen through to a successful closing include the sale of the Bank of Tennessee building on Roan Street in Johnson City, the sale of the Memorial Drive shopping center property which became the first Dollar General Market in the area and the listing and sale of the Lamar Advertising property within 4 months!
"Jackie was an excellent local resource and partner in assisting the American Red Cross in securing a new long term lease for our community operations. She was professional and very responsive to our requirements and provided excellent information on the local area and market conditions. I would certainly work with Jackie again if given the opportunity and enthusiastically recommend her to any other organizations seeking commercial real estate brokerage services in the Kingsport/Johnson City areas of Tennessee." – Mark Mahoney, Transaction Manager, American National Red Cross
"I want to bring to your attention my appreciation for Jackie Hewitt's services. Her professionalism and perseverance had paid off in the sale of our bank owned property. It was a challenging property to sell to say the least. The property renovations were incomplete; it was in fair condition and had roof issues. Despite it all, Jackie was determined and kept moving forward until the property was sold. It was a pleasure working with her. Jackie was very knowledgeable, reliable and dedicated to the sale of this property. I will certainly call upon Jackie for her services in the future." – Mary Rassias, Asst. Vice President/ORE Asset Manager, Wells Fargo Bank
A strong believer and contributor to the community in which she now lives, Jackie has been on the Board of Directors of Girls, Inc., Kingsport Tomorrow and The American Red Cross. Her personal interests include fitness, cycling, quilting and cooking.
Featured Drone Video Tours
Success Stories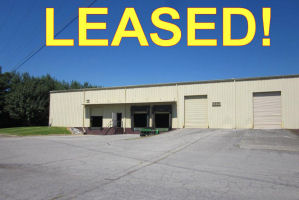 Distribution warehouse in Gray now leased.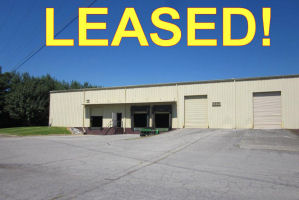 Located on Kwick-Way Lane in Gray, this industrial building was listed and leased by Jackie Hewitt.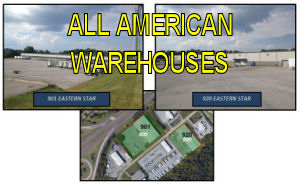 All American Warehouse Property Portfolio Now Sold!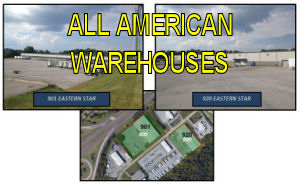 This property portfolio located in established Interstate Park South Industrial Park is now under new ownership. This successful sale was brokered by Jerry Petzoldt, Gary Sproles, Charlie Dotson and David Prince.
Now Sold! 2-story 2,880 sq ft office building on corner of Center...
Now Sold! 2-story 2,880 sq ft office building on corner of Center Street and Wilcox Drive in established commercial area. Congrats Cassie Petzoldt on this commercial property sale! #TCISuccessStories
Ross Carter Medical Office Building in Duffield under new ownership
Ross Carter Medical Office Building in Duffield under new ownership. David Prince and Gary Sproles partnered in this successful sale.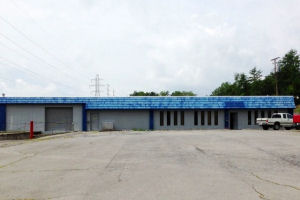 Former Donihe Property Has New Owner!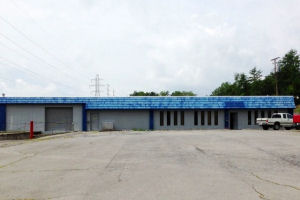 This 38,368 sq ft light industrial facility on 2 acres in Kingsport was former home of Donihe Graphics. Charlie Dotson successfully listed and sold this office building.
Jonesborough Food City One Acre Outparcel now Sold! This successful...
Jonesborough Food City One Acre Outparcel now Sold! This successful property sale was brokered by Glenn Perkins and David Prince. #TCISuccessStories