Jerry Petzoldt : General Manager & Principal Broker
Phone: (423) 230-0255
Email: jerrypetzoldt@tcigroup.com
Jerry's Listings: http://tcigroup.catylist.com/listings/agent-11846287
Jerry Petzoldt is the Co-Founder of the TCI Group and CEO/General Manager of TCI Group-Jerry Petzoldt Agency, LLC with offices in Kingsport and Johnson City. Jerry has a keen interest in economic development and is a recognized leader in commercial real estate in the region.
Mr. Petzoldt has been in the real estate business since 1971 and began his career as a real estate appraiser in commercial and investment property in Clearwater, Florida. In 1982, Jerry relocated his family to Blountville, Tennessee to establish East Tennessee Realty Group and in 1996, changed his company name to TCI Group – Jerry Petzoldt Agency, LLC, to become the founder and regional partner of the leading firm in the Tri-Cities specializing exclusively in commercial and industrial real estate.
The National Association of Realtors has honored him with the status of Realtor Emeritus in recognition of forty cumulative years of membership and contributions to the real estate profession. In 2010-2011 Jerry served on the Board of Directors at the Northeast Tennessee Association of Realtors (NETAR) as Director and Division Vice President of Communications. He was also instrumental in establishing a Commercial and International Division at NETAR where he was awarded the Above and Beyond Award in recognition of his outstanding leadership in enhancing NETAR's media relationships and for his unwavering commitment while establishing NETAR's Commercial MLS.
He has also been named Business Tennessee magazine's top 101 most influential people in the state's commercial real estate industry for five consecutive years.
He has an associate degree in architecture and a Broker's license in Tennessee, Virginia, and Florida. He is also a certified residential appraiser in Tennessee and awarded the SRA designation in 1976 from the Appraisal Institute in Chicago.
He is a member of National Association of Realtors, Northeast Tennessee Association of Realtors – Commercial Member. American Institute of Real Estate Appraisers member.
"Some of the most challenging yet rewarding real estate successes include the development of Eastman Global Technology Center at Med Tech Park in Johnson City, BAE and US Army Corporate Office Building at Holston Defense in Kingsport and the sale of the Mildred Gumm family farm land now known as The Pinnacle retail and entertainment center in Bristol. Every property and every client provides a new professional challenge that I enjoy. "
"Unlike most real estate brokers', my personal investments are in our clients and TCI associates, not real estate. I am often asked "how do you keep up with all your real estate?" My answer surprises most; it is easy as all I own is my personal home, a 40 acre farm and a 65' houseboat on Holston Lake! Our clients own the real estate and our TCI associates serve their needs. The associates within TCI Group represent our clients in selling, leasing or buying. They are the most important part of our business. We help our clients build wealth in real estate and provide solutions to their real estate needs. It is that simple."
Jerry was instrumental in the forming of the Northeast Tennessee Technology Council and was awarded the TechStar Champion Award for his contribution to regional development and service to the technological community. He was also awarded the 2000-2010 Groundbreaker Award for his role in the founding of the council.
Featured Drone Video Tours
Success Stories
Now Leased! Well maintained warehouse situated in the popular...
Now Leased! Well maintained warehouse situated in the popular Brookside Industrial Park in Kingsport has been leased by Jackie Hewitt. #TCISuccessStories
New Eastman Credit Unions in Bristol, Jonesborough, Kingsport and Johnson City
When Eastman Credit Union needed assistance with identifying locations for additional branches throughout the Tri-Cities they partnered with TCI Group-Jerry Petzoldt Agency, specifically with our Affiliate Broker, Gary Sproles. We're proud to have served this regionally recoginized financial institution.
Indian Springs Shopping Center Now Sold
Indian Springs Shopping Center Now Sold. Jackie Hewitt was vital to this retail property sale.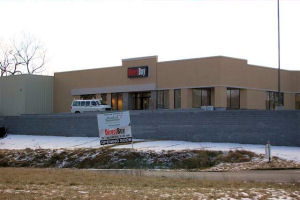 Former Direct Buy Property home of Highlands Fellowship Church!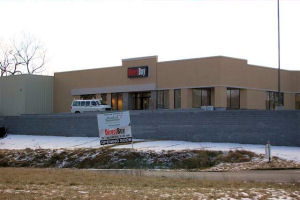 This property is now permanent home to Highlands Fellowship Church in Gray, TN. Gary Sproles successfully brokered this property sale.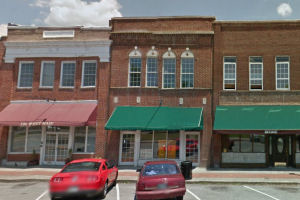 112 W Main Street in Downtown Kingsport Now Sold!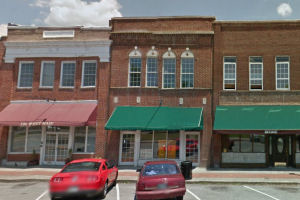 This nicely renovated building is now under new ownership. This successful sale was brokered by David Prince.
Warehouse now leased! Located in Sullivan Gardens area of Kingsport,...
Warehouse now leased! Located in Sullivan Gardens area of Kingsport, this warehouse was listed and leased by Gary Sproles. #TCISuccessStories