Kelsey Bartley : Affiliate Broker
Phone: (423) 948-1743
Email: kelsey@tcigroup.com
Kelsey's Listings: Coming Soon
Kelsey Bartley is our newest Affiliate Broker at the TCI Group – Jerry Petzoldt Agency. A native of Elizabethton, TN, she moved back to the region in 2016 from Florida to co-found a family business focusing on business management, marketing, and strategy consulting, as well as innovative initiatives related to veterans and economic development. Through her involvement with this new business, she's recognized the power commercial real estate has to change, shape, and empower communities and organizations.
Although new to commercial real estate, Kelsey has lived in a wide range of cities across the US and abroad, which has given her both a love for travel and a unique insight into current trends and possibilities. She is a firm believer and practitioner of customer service, and she looks forward to building relationships to meet the challenges and needs each client presents.
Kelsey attended college in Florida receiving a Bachelor of Social Work from Florida State University, as well as a Master of Nonprofit Management and a Graduate Certificate in Fundraising from the University of Central Florida. Kelsey is an active volunteer in a variety of service organizations for vulnerable children and youth. She is a member of the National Association of Realtors, Northeast Tennessee Association of Realtors - Commercial Member.
Featured Drone Video Tours
Success Stories
NOW SOLD! Multiple commercial buildings with large covered storage on...
NOW SOLD! Multiple commercial buildings with large covered storage on 2+ acres fronting Main Street. David Prince and Glenn Perkins were instrumental in bringing this exceptional downtown Kingsport property to a successful sale. #TCISuccessStories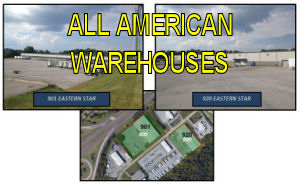 All American Warehouse Property Portfolio Now Sold!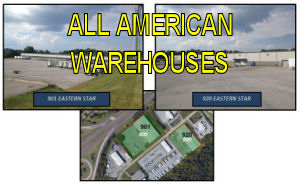 This property portfolio located in established Interstate Park South Industrial Park is now under new ownership. This successful sale was brokered by Jerry Petzoldt, Gary Sproles, Charlie Dotson and David Prince.
Sunset Commons Office Suite Leased!
Suite 103 has now been leased. Charlie Dotson was instrumental in the successful lease of this office space in Johnson City.
Funtastics Property Under New Ownership
Funtastics Property Now Under New Ownership. Jackie Hewitt was successful in bringing this sale to close.
Bank of Virginia Under New Ownership
Bank of Virginia Abingdon Branch under new ownership. Gary Sproles was instrumental in this successful sale.
Charter Building in Bristol Under New Ownership!
Charter Building in Bristol Under New Ownership. Jackie Hewitt participated in this successful sale.