Featured Drone Video Tours
Success Stories
Wayfield Drive Warehouse in Johnson City Now Leased
Wayfield Drive Warehouse in Johnson City Now Leased. Charlie Dotson completed this successful lease.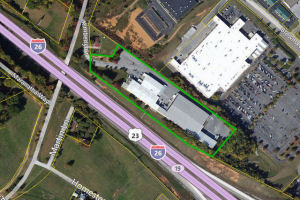 Excellent Industrial Property Now Sold!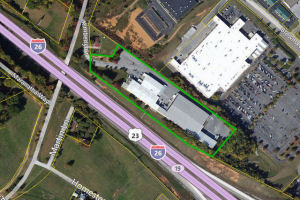 Excellent Interstate 26 visibility and access with this 116,000 sq. ft. light industrial facility on 7.35 acres in Johnson City. Jerry Petzoldt contributed to the successful sale and subsequent lease of this commercial property.
New Eastman Credit Unions in Bristol, Jonesborough, Kingsport and Johnson City
When Eastman Credit Union needed assistance with identifying locations for additional branches throughout the Tri-Cities they partnered with TCI Group-Jerry Petzoldt Agency, specifically with our Affiliate Broker, Gary Sproles. We're proud to have served this regionally recoginized financial institution.
Bank of Virginia Under New Ownership
Bank of Virginia Abingdon Branch under new ownership. Gary Sproles was instrumental in this successful sale.
Model Mill now SOLD! New owner Summers-Taylor. Looking forward to the...
Model Mill now SOLD! New owner Summers-Taylor. Looking forward to the exciting changes ahead for this property. #TCISuccessStories http://wjhl.com/2016/12/15/local-developer-closes-deal-on-johnson-citys-general-mills-building/?utm_content=buffer2367b&utm_medium=social&utm_source=facebook.com&utm_campaign=buffer
Elk Avenue Parcel in Elizabethton Now Sold
At just under an acre, this nice parcel has over 260′ frontage on Elk Avenue and is within 2 blocks of Tweetsie Trail. Andy Burke successfully listed and sold this desirable property.