Jackie Hewitt recently sold a commercial property for us in downtown Kingsport and we would highly recommend her if you are looking to sell your property! Jackie was very attentive to details from the very beginning and made sure she knew the property well before marketing it. Once it was on the market she followed up quickly if potential buyers had specific questions for us and kept us in the loop as discussions advanced. Our goals for selling the property were met and Jackie was a consummate professional in her role. We appreciate her help immensely! Many thanks to Jackie and TCI Group for getting the job done!
Greg Taylor
​CFP® Senior Financial Advisor Wells Fargo Advisors Financial Network

---
Jackie was an excellent local resource and partner in assisting the American Red Cross in securing a new long term lease for our community operations. She was professional and very responsive to our requirements and provided excellent information on the local area and market conditions. I would certainly work with Jackie again if given the opportunity and enthusiastically recommend her to any other organizations seeking commercial real estate brokerage services in the Kingsport/Johnson City areas of Tennessee.
Mark Mahoney
Transaction Manager, American National Red Cross
---
I want to bring to your attention my appreciation for Jackie Hewitt's services. Her professionalism and perseverance had paid off in the sale of our bank owned property. It was a challenging property to sell to say the least. The property renovations were incomplete, it was in fair condition and had roof issues. Despite it all, Jackie was determined and kept moving forward until the property was sold. It was a pleasure working with her. Jackie was very knowledgeable, reliable and dedicated to the sale of this
property. I will certainly call upon Jackie for her services in the future.
Mary Rassias
Asst. Vice President/ORE Asset Manager, Wells Fargo Bank
---
Charlie, I would like to work with you and your TCI Group again in the future as you have been very professional in all of the dealing we have encountered. Again, thank you for your help.
Joe Wilson
---
David and Jackie, thanks for your quick response and personal attention in finding a tenant in the space here next door. Jerry has certainly put together a team to be proud of. Please keep us in mind if we can ever be of service to you or any of your clients.
Roy L. Adams
President, Little & Adams, Inc. ,Kingsport
---
Jackie Hewitt and the TCI Group have done a wonderful job securing tenants for our strip center located on East Stone Drive in Kingsport. She has secured 3 tenants in the last 6 months to get our retail center to 100% occupancy. Jackie is very knowledgeable in retail and works great with tenants in the transition into the space. I asked her if she would like to travel to Florida and fill up the rest of our centers!
John G. Moore III
Southeast Realty & Investment Company, Knoxville
---
On the occasion of the awarding of The Impact Award by the Kingsport Chamber of Commerce the following comments were made:
Charlie Dotson was instrumental not only in helping to build my business but also my self confidence. The first conversation that I ever had with Charlie convinced me that he was a man of integrity and character. When my husband first decided that I should move my business out of the house and into a "real place" I began looking for property close to the school system I was serving at the time, I saw a building on Eastman Road that I was interested in. Charlie's bright yellow TCI sign was in the window so I called him from my cell phone to ask general questions, how much space, how much money, etc. He asked me all sorts of questions about what type of business I was starting. He then proceeded to tell me that particular building just wasn't the place for me but that he would help me find a place more suitable and more affordable. He could easily have rented that space to me without taking a particular interest in the how's or why's but he didn't. He has continued to give me invaluable advice and guidance. He has donated office equipment and supplies to help with my homeless student initiative. He has mentored me through rough times and has also shared in my success. His encouragement and faith in my business has enabled me to endure growing pains that may have otherwise caused me to give up. He truly has been like a second father to me. I cannot think of anyone more deserving of this award than Charlie!
Paige M. Goforth
President/Director, Tutoring Solutions, LLC, Kingsport
---
When Kingsport Publishing Co. was looking for land, we contacted Jackie Hewitt. Mrs. Hewitt within three days put together a booklet with 20 or more parcels of land that fit the parameters we outlined and we were able to secure an option for property within a very short period of time. The service we received was first class and professional in every respect. I feel comfortable in recommending Jackie Hewitt as a commercial real estate broker to anyone.
Keith Wilson
Publisher, Kingsport Times-News
Featured Drone Video Tours
Success Stories
With the new opening of the Blountville Eastman Credit Union on Hwy...
With the new opening of the Blountville Eastman Credit Union on Hwy 394, the old Hwy 126 facility has now been sold! Great TCI Group teamwork with Gary Sproles being listing broker and Cassie Petzoldt bringing the buyer. #TCISuccessStories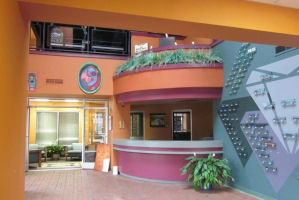 Unique Downtown Kingsport Office now leased!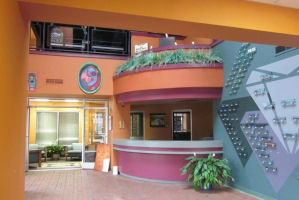 Located at 140 W. Main, this stylish suite was listed and leased by Jackie Hewitt.
Funtastics Property Under New Ownership
Funtastics Property Now Under New Ownership. Jackie Hewitt was successful in bringing this sale to close.
New Eastman Credit Unions in Bristol, Jonesborough, Kingsport and Johnson City
When Eastman Credit Union needed assistance with identifying locations for additional branches throughout the Tri-Cities they partnered with TCI Group-Jerry Petzoldt Agency, specifically with our Affiliate Broker, Gary Sproles. We're proud to have served this regionally recoginized financial institution.
Charter Building in Bristol Under New Ownership!
Charter Building in Bristol Under New Ownership. Jackie Hewitt participated in this successful sale.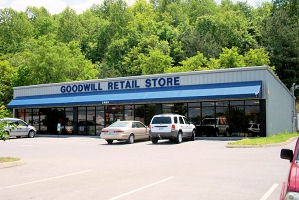 Former Goodwill Property in Greeneville now sold!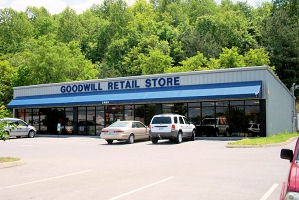 Former Goodwill Property on on Andrew Johnson Hwy closed. Gary Sproles successfully represented the seller in the sale of this location.